The blue wedding suit
Ah the blue suit! it is the essential of the wedding suits, at the same time classic, sober and essential for the important ceremonies, let us see how to make the difference with its blue suit.

The blue wedding suit, a must-have
Choosing a blue suit means giving up a certain originality (unless you opt for an electric blue, why not). But the devil is in the details and you can distinguish yourself elegantly with a good cut (essential) and accessories (clutch, buttons, tie, socks, etc.). The blue suit is a safe bet that you can mix and match endlessly.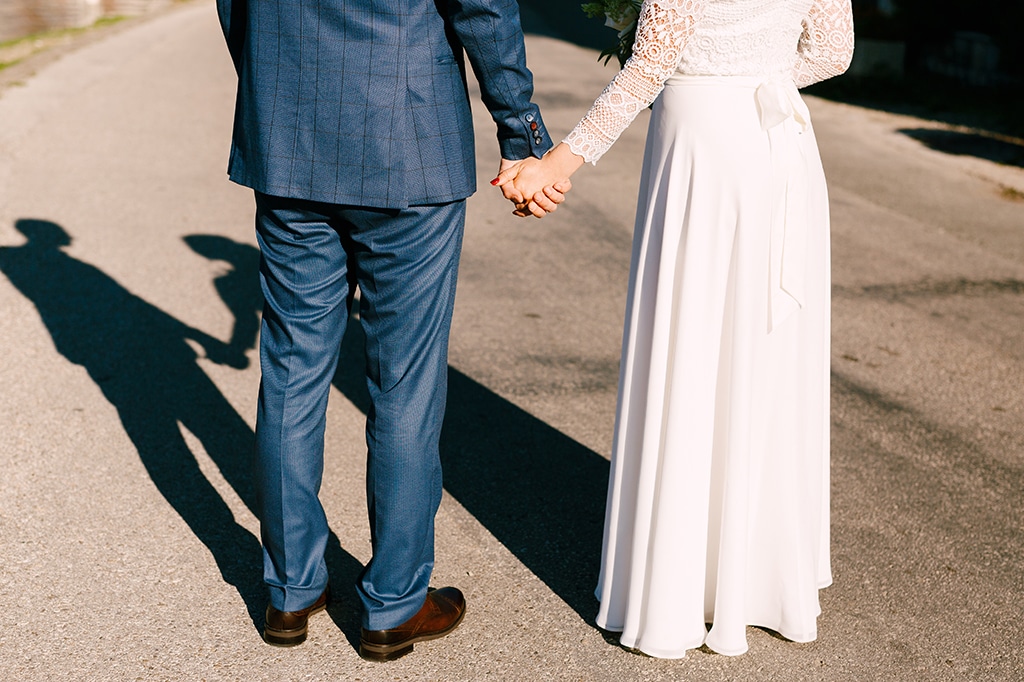 From the navy blue Prince of Wales suit in mohair, to the electric blue (or royal blue) suit!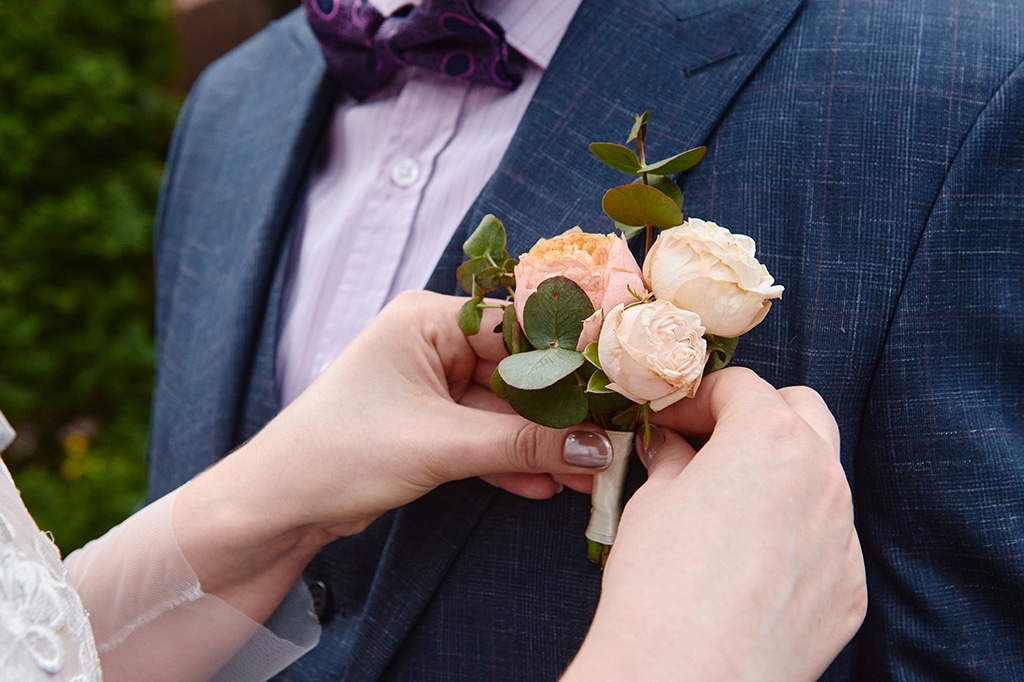 How to choose your blue wedding suit
Navy blue, more formal. The royal blue, rather cliché for a wedding, it must be said The colour of your wedding suit is what the guests will see first, but we advise you to focus on the cut and the choice of material of your suit.
How do I match my blue suit?
If you choose a dark blue suit (midnight blue, navy blue, petrol blue), contrast your wedding outfit with a nice light shirt: white, pale pink or light blue. Accessories can be in black, brown or brighter colours. Opt for a patterned tie or a white striped shirt to make your wedding outfit stand out.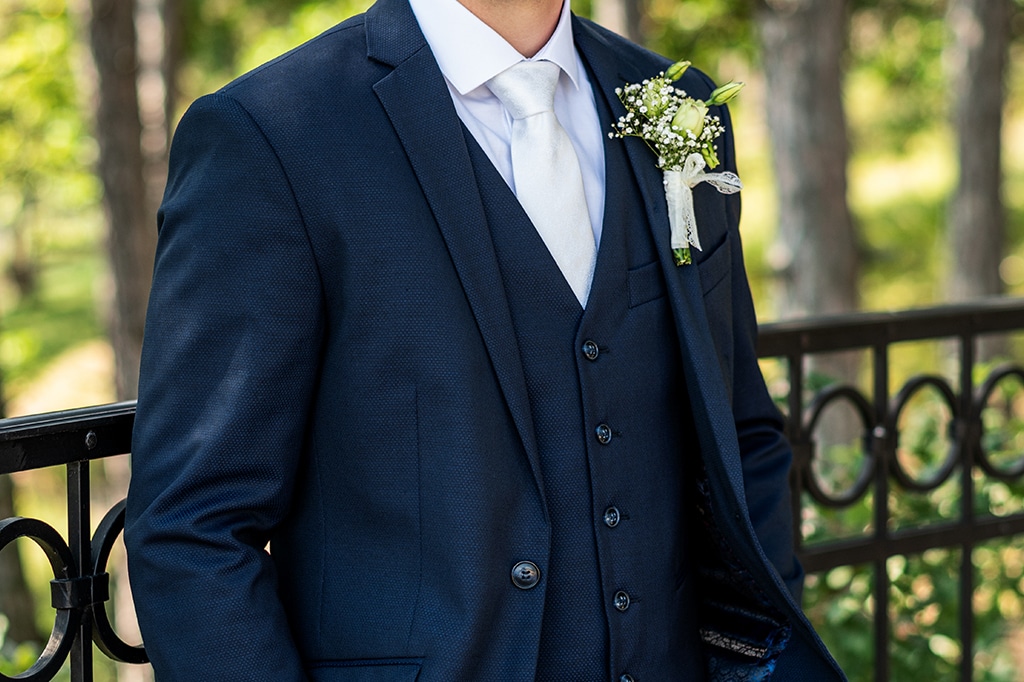 If your choice of suit is a more electric blue or light blue, you've made a strong choice, well done. But be careful not to overdo it. The other pieces should calm your outfit down. Choose a white shirt with a burgundy or sand tie. The choice of patterns is not to be neglected, but be careful.
Choosing the colour of my blue suit
It's all about balance Generally speaking, vary the strength of your suit with small details such as accessories or the shirt. If you opt for a brightly coloured suit, tone down the outfit with a more sober shirt. By choosing a navy or midnight blue suit, you are opting for timelessness. To avoid this outfit becoming too businesslike or even casual, reinforce it with strong pieces.
A red, burgundy or bottle green tiea red, burgundy or bottle green tie.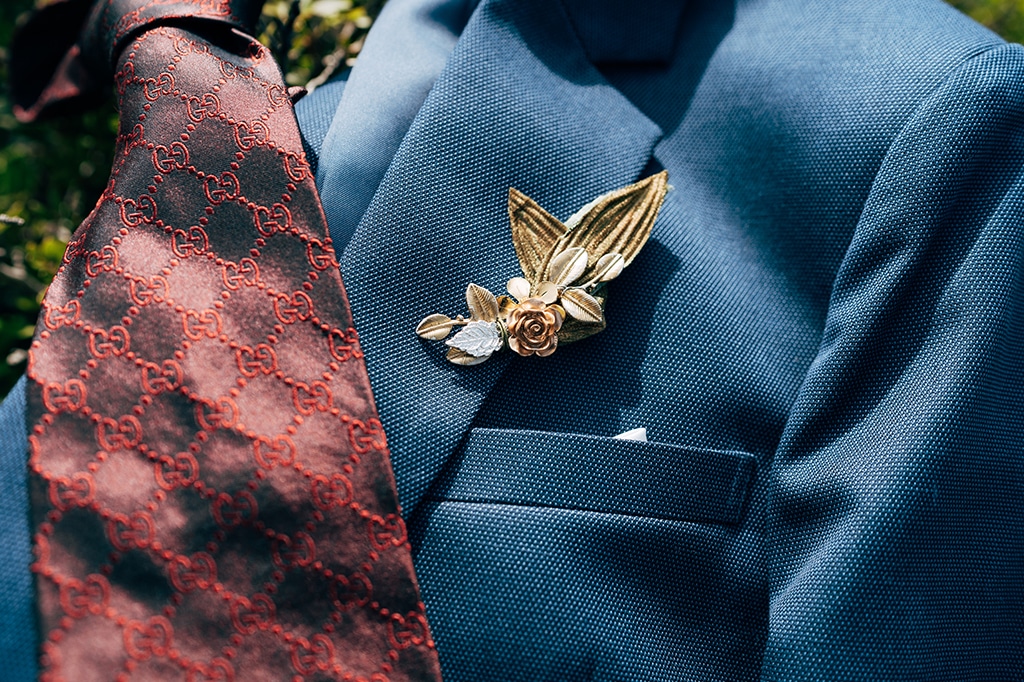 Brown polished derby shoes brown polished shoes or black richelieu shoes (more classic).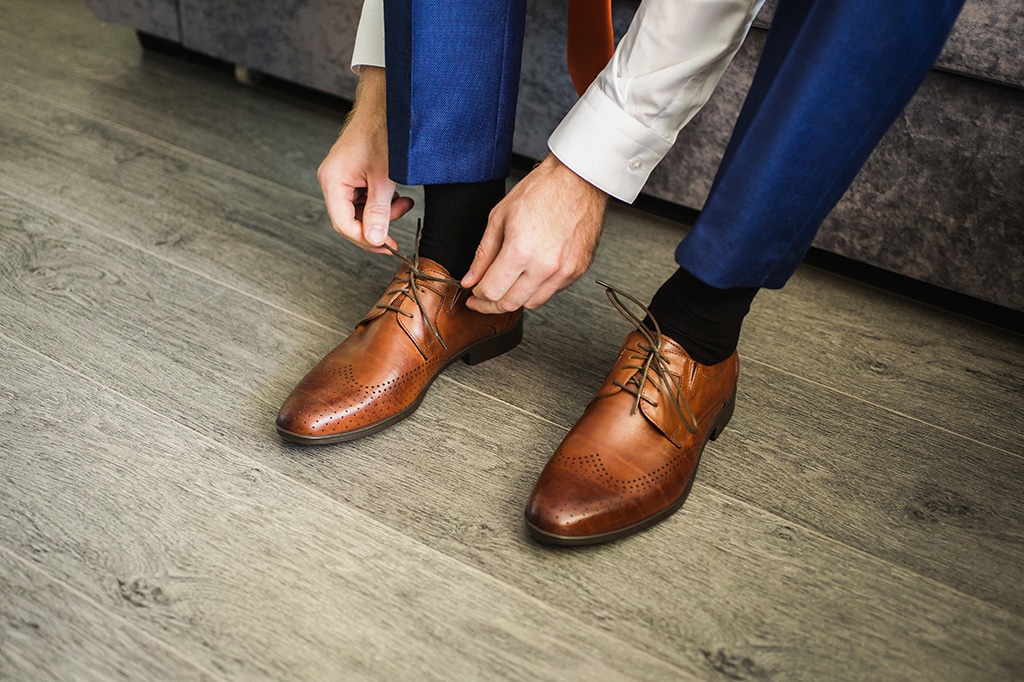 You can also see how to choose the colour of your wedding suit (link to article) Finally, to make the best choice of the blue wedding suit, make an appointment with the image consultant of the Maison de Maîtres. It's free and a guarantee of a wedding outfit that suits you completely!