What suit for a short, stocky man?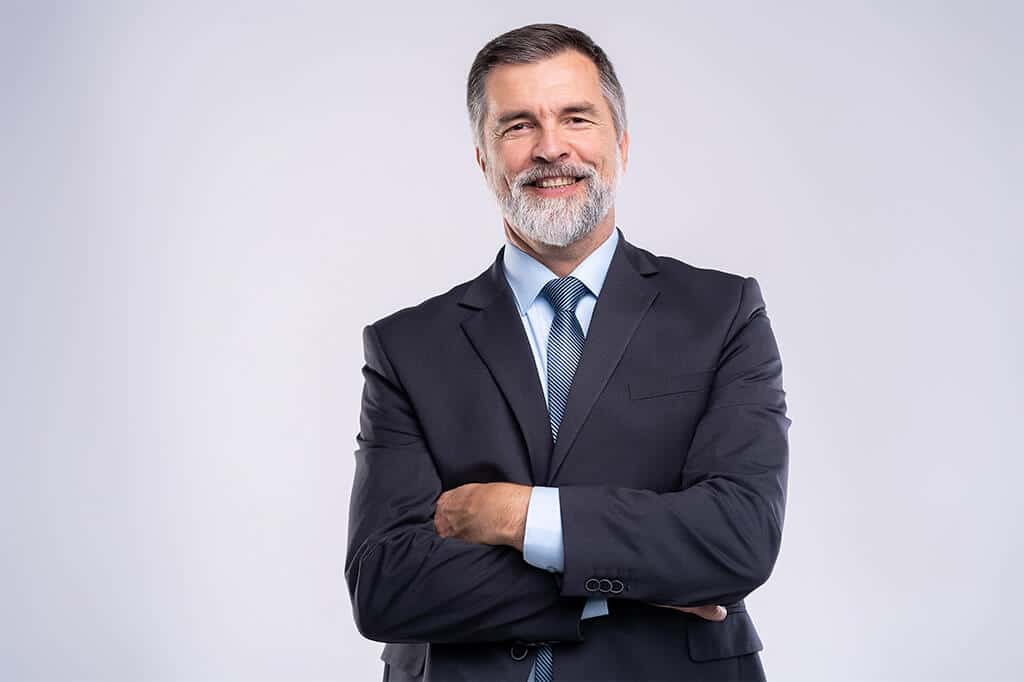 It is often the same silhouettes that are highlighted when we talk about costumes: tall, slim, with silky hair! In real life, there is a multitude of body types and it can be complicated to dress in a suit when you are short and muscular (or stocky). Especially when you have to buy clothes several sizes larger and therefore quickly float in your suit.. The idea is: try to lengthen your figure, without hiding!
The top of the suit
Choose a shirt and a straight jacket or fitted jacket. Definitely avoid a slim suit which will make you look "pudgy".
The shirt and jacket can be altered, especially if you choose a tailored suit. This will inevitably cost more, but having a suit and 2 or 3 tailor-made shirts is worth it.
Opt for a suit top with vertical stripes.
The choice of a suit in a dark colour (dark blue, midnight blue, black) will refine your silhouette.
The casual jacket unstructured, without lining or padding, allows you to adopt a look that is both chic and casual.
The bottom of the suit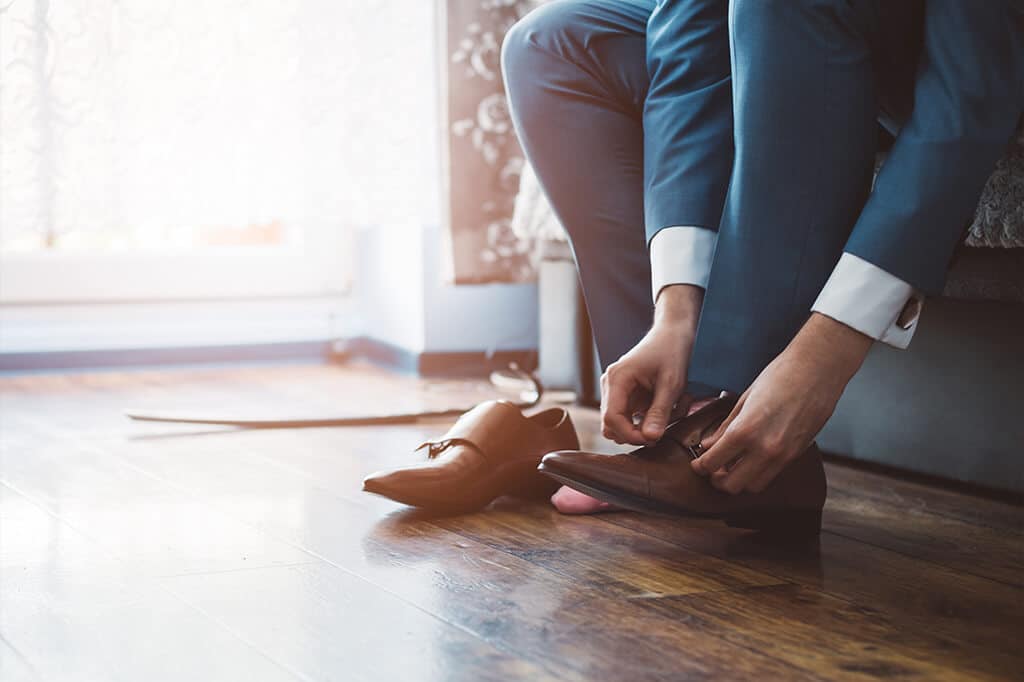 If you're a kid, you're probably used to having your suit trousersaltered.
Limit alterations by choosing a size up, even if it means hemming at the ankle.
Choose trousers that are more comfortable in the thighs and with a fitted ankle.
The trousers should be straight or slim and not protrude beyond the ankles.
Choose dark colours to slim the legs and patterns with thin vertical stripes.
Wear trousers high enough to make your legs look longer.
The ankle boots or derbies with a few centimetres of heel will also enhance your figure.
Discover our tailor-made suit solutions with the appointment discovery and the advice of our image consultant !