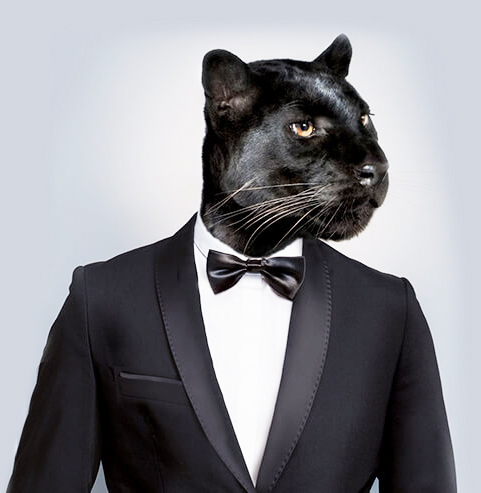 TAILORED WEDDING SUITS
MAKE TAILOR-MADE A GUEST AT YOUR CEREMONY.
We make your Tailor-Made wedding suit and personalise it to the smallest detail: morning coat, tail coat, waste-coat, dress-shirt, cufflinks, tie, belt and shoes.
You will then be impeccably dressed for the day of the ceremony and your photos will be sublime…

Sublime Ceremony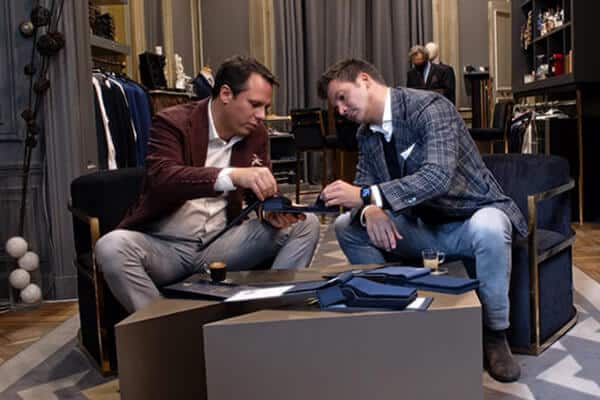 You avoid any fault of taste.
• You are supported by your image consultant.
• For an outfit adapted to your style.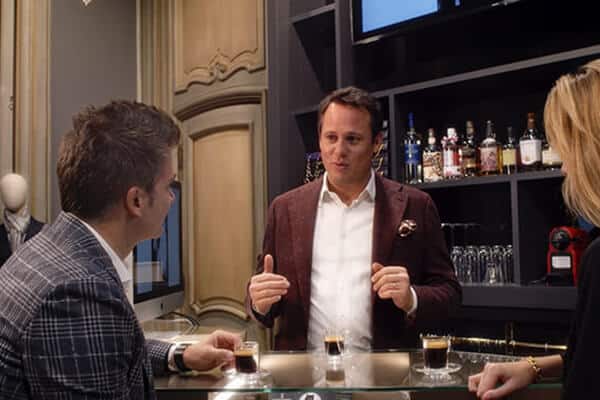 You are received during a pleasant meeting.
• You are received by your Master Tailor in a friendly atmosphere.
• For a comfortable outfit that you will wear with pleasure.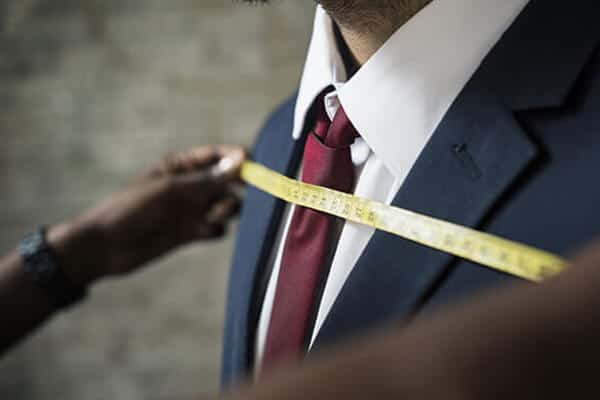 You avoid every stress.
• You benefit from the service of our on-site tailors' workshop.
• For an impeccable outfit ready on time.


WEDDING SUIT: OUR FINEST CREATIONS
Book with us a special moment (30 min.) of one-on-one with our tailor and image advisor. It is free and without commitment.
THE BEST ADVICES FOR YOUR WEDDING SUIT
A GUIDE DESIGNED FOR FUTURE GROOMS
Most couples invest a huge amount of time in the organization of their wedding: the choice of the place, the caterer, the animation, the floral arrangement, the dress of the bride, …
If you want to be sure that you will take full advantage of D-Day and keep beautiful memories (and beautiful photos !!), the choice of the right suit is also central!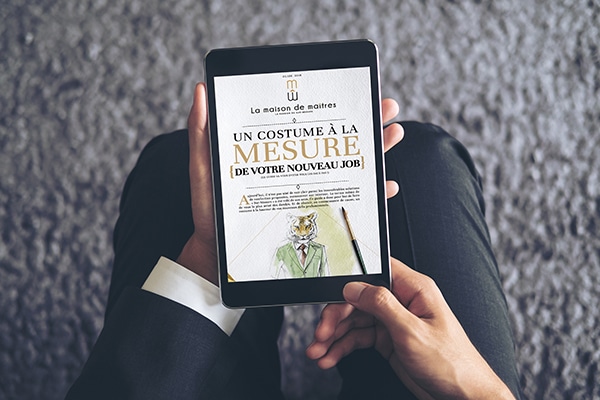 THE CHOICE…
YOUR TAILORED WEDDING SUIT, WITH GUIDANCE FROM AN IMAGE ADVISOR
In the making of a Tailor-Made wedding suit, the choice of fabrics and the personalisation possibilities are endless. To guide you, the image advisor analyses your face, your morphology and your personality to sublimate your silhouette and defines a style that suits you.
TAILOR-MADE, ENDLESS INSPIRATION
We make your Tailored wedding suit and customise to the smallest details your suit jacket, morning coat, waist-coat, dress-shirt, cufflinks, tie, belt and shoes.
You will then be impeccably dressed for the day of the ceremony.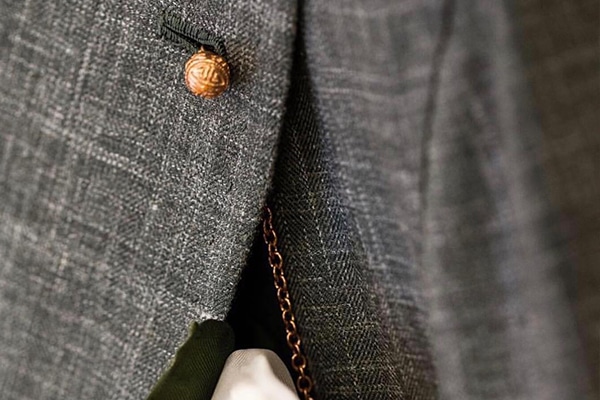 ACCESSORIES, TO MAKE A DIFFERENCE!
An unusual bow tie, a colorful tie, original cufflinks, funny suspenders, an elegant clutch… the accessories bring a festive touch and will enhance your outfit.
This is the reason why, we offer a wide choice of accessories, from the most classic to the most extravagant, in order to complete your outfit with taste and elegance.
PERFECT FOR THE BIG DAY
There are often several months between the ordering of the ceremonial suit and the day of the wedding. Last minute adjustments of your Tailored wedding suit are not to be excluded.
With our own alteration shop, we can quickly fix your wedding suit and make sure it's perfect for the big day.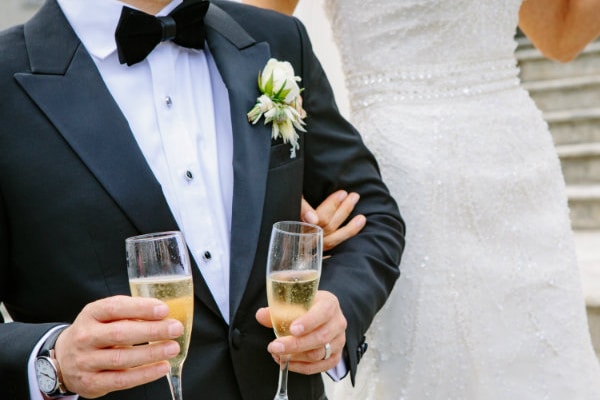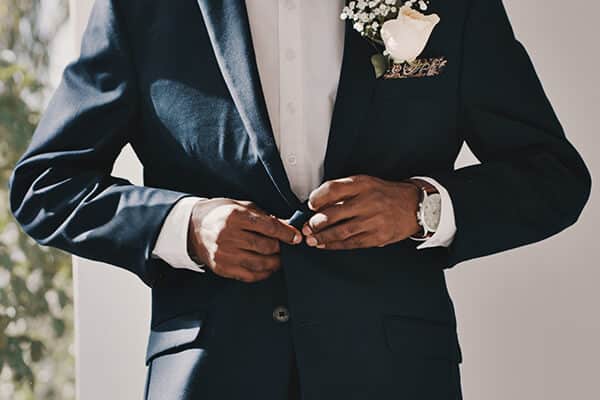 Do you prefer to rent your wedding outfit?
Discover Sublime Day. The 1st rental service for Sublime ceremonial outfits. With the service of our Tailor House included.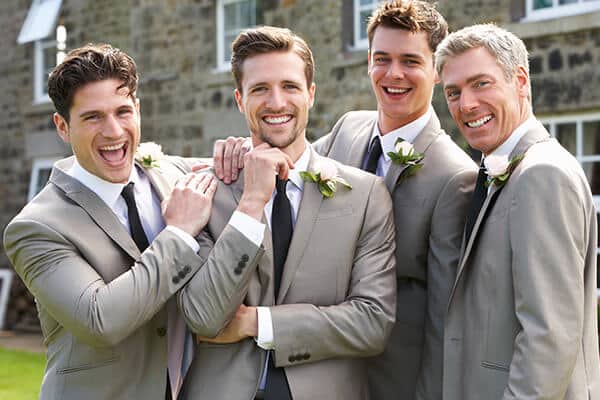 Do you have a suite to dress?
Sublimate it with our morning coats / tuxedo rental service.

ORDERING A TAILORED SUIT, A PRIVILEGED MOMENT
YOUR FIRST MEETING WITH THE TAILOR MASTER, IN 3 STEPS
"YOU KNOW WHAT YOU WANT, WE MAKE IT. YOU DON'T KNOW, WE DISCUSS"
Our team is experienced, has good taste and a passion for traditional craftsmanship. For us, this is the only way to guarantee a perfect measurement and to guide you correctly in your choices so that your clothing corresponds to your morphology, personality, complexion, hair color, …
We welcome you preferably by appointment in a comfortable environment where you will be advised by our tailor. Whatever your budget, your need, your desire, we will guide you for the creation of your TailorED Ceremony, Business or Casual suits.
THE FABRIC
"A FINE SUIT IS FIRST A FINE FABRIC."
For the realisation of Tailored suits, whatever your budget is, we only offer fabrics from the best European spinners: Loro Piana, Ariston, Scabal, Cerruti, Zegna, Holland & Sherry,… We never compromise the quality of the fabric which is the base of a handsome garment.
CUT AND STYLE
Do you prefer a fitted cut for your suit or rather a comfortable straight cut? Is your style "classic and formal" or rather "fashionable and relaxed"?
The Made-To-Measure opens the door to all possibilities.
Each piece is individually cut from a unique pattern, resulting in a balanced Tailored suit with flattering lines.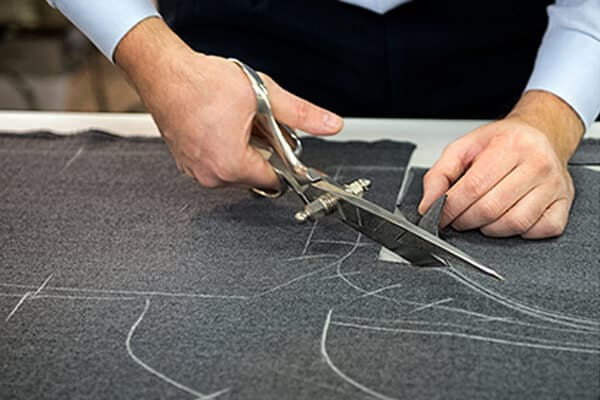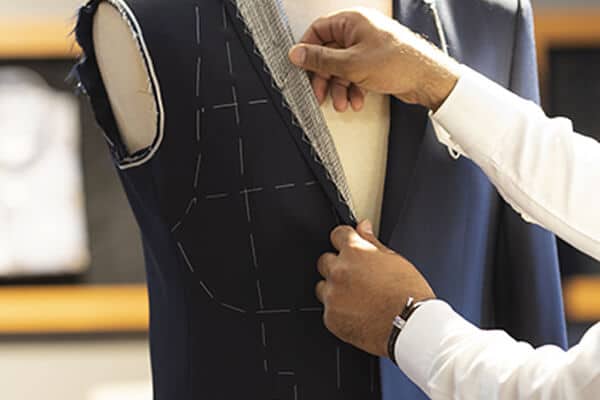 FINISHING DETAILS
Your Tailored suit must reveal some of your character and something personal. This is why our suits allows for a large number of customisation possibilities. Special attention is given to every single detail of the production which makes our suits genuine traditional pieces.
Our tailor will take each of your measurements. Then, he will make a sample profile which will allow us to know your feelings in terms of comfort and choice of cut.
It is the combination of these two approaches that allows to obtain a flawless result faithful to your expectations in terms of the style and comfort of your Tailored suit.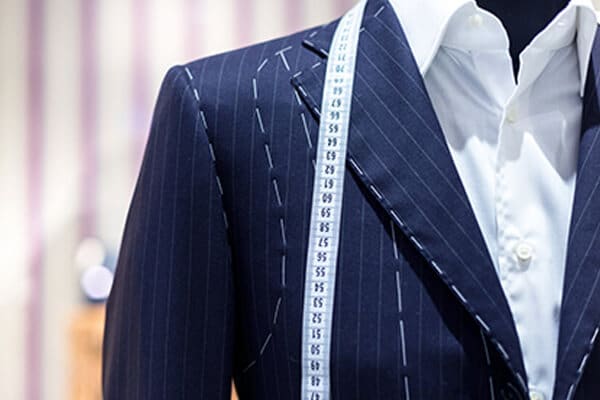 3 THE CHOICE OF THE MANUFACTURING WORKSHOP
Depending on your budget, you choose your finishing level amongst several European workshops which means that for the same fabric, the same suit will be offered at different prices.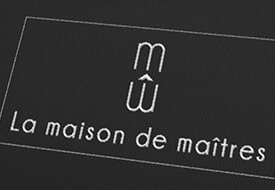 Black
Tailored suit made in Portugal from 850 € (suit jacket from 600 €, trousers from 250 €).
Optional half-canvas and hand finishing.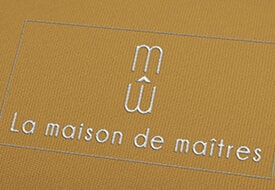 Aurum
Tailored suit made in Italy or Portugal in a traditional way (half or full canvas, hand finishing and unlimited customisation possibilities) from 1250 € (suit jacket from 850 €, trousers from 400 €).
Bespoke By
Sartoria Luigi Melluso or Orazio Luciano: Tailored suit entirely handmade in Italy from € 2,200 (suit jacket from € 1600, trousers from € 600, coat from € 3,000). Unlimited customisation and style choices.
SHARING OUR PASSION WITH YOU FOR NEAPOLITAN TAILOR-MADE

SUBLIMELY LIGHT


SUBLIMELY STYLISH


SUBLIMELY CUT
TO DRESS EFFECTIVELY
Let your tailor take care of it
"I want to be stylish without wasting time"
LET US GUIDE YOU BY OUR IMAGE ADVISOR DURING A DISCOVERY APPOINTMENT.