6 YEARS AGO, YOU GAVE IN TO A FINE SUIT PURCHASED FOR YOUR COUSIN'S WEDDING. THROUGH THE YEARS, YOU HAVE GAINED A LITTLE WEIGHT AND THE DESIGN IS A BIT OUTDATED.
No problem ! Letting a tailor adjust your suit will save you money and give a second life to the clothes you would not dare to wear anymore. We do not think about it often enough, yet the tailor's workshop is also used to readjust dress-shirts, trousers, coats or suits, rather than buying new ones.
WHY READJUST A SUIT?
There are as many reasons to retouch a garment as there are ways to do so.
You inherited your father's tuxedo and its sentimental value prevents you from getting rid of it?
You have found a suit in the bottom of your wardrobe and you intend to make it trendy again?
Are your trousers too loose and old fashioned?
You have always regretted the purchase of this jacket and it's time to do something about it?
You gained weight or, on the contrary, shed a few kilos?
These are all scenarios that should encourage you to adjust your clothes in order to transform them, rather than throwing them away.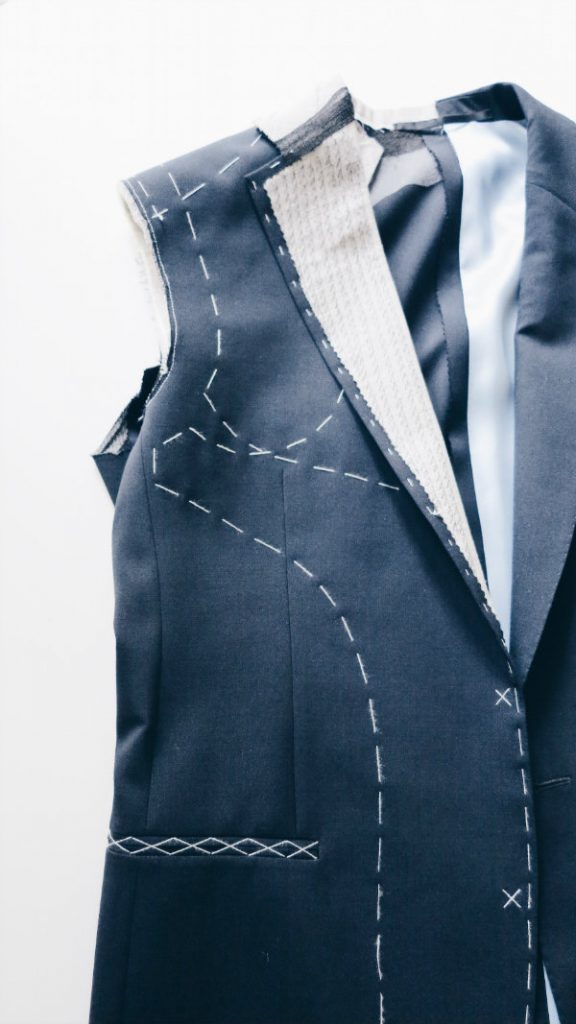 SUIT, JACKET, TROUSERS, T-SHIRT, ... WHAT CAN YOU ACTUALLY ADJUST?
Technically, it's possible to adjust almost anything! Shortening a garment seems doable. But is it possible to lengthen it? Most often, the tailor will be able to undo the hem and use the fabric that has been folded inward.
There is a solution to (almost) everything!
HOW TO ADJUST THE SLEEVE, LENGTH AND BENDING OF A JACKET?
The adjustments on the upper garments mainly concern the sleeves and the bending. It is possible to shorten a sleeve of a jacket by loosening the seam at the shoulder. Shortening the length of a coat or jacket is also possible if it falls too low, and it is even possible to lengthen it by 3 to 4 cm, using the margin of fabric sewn inside the lining.
Bending a suit is done by loosening the clips at the back, often 5 in number, and bringing together two sections of fabric. Of course, some adjustments are more delicate than others and the price will vary depending on the difficulty of the procedure.
HOW TO ADJUST TROUSERS THAT ARE TOO SHORT OR TOO LONG?
It is possible to expand trousers by several sizes, thanks to the margin of fabric that manufacturers leave in the liners. Trousers of a good length must make only one fold when it falls on the shoe. Shortening trousers seems to be the most common tailoring, but it is also possible to change its shape or design, or even add folds or seams. All pieces of fabric can be taken apart and reassembled to form nearly brand new pants.
HOW TO ADJUST A DRESS SHIRT?
As for the suit jacket, adjusting a dress-shirt is possible in terms of length and bending. Shortening the length of the sleeves is relatively simple, however, it is better to choose a tailor who has experience. The most common mistake is to see wrinkling in the armpits.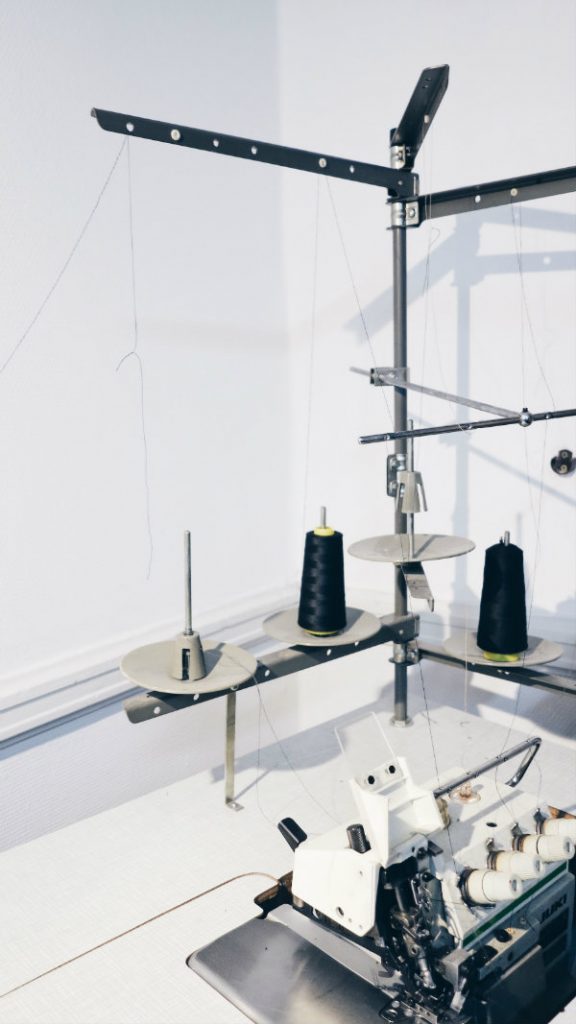 WHERE TO GET YOUR SUIT ADJUSTED IN BRUSSELS?
There are several types of tailor ready to do your adjustments. Shortening the sleeves of a t-shirt is a relatively simple task. On the other hand, when it comes to bending a suit jacket in a harmonious way, it is obvious that only a tailor with access to a workshop is advised to do the adjustments.
The tailor can make adjustments on any part of the suit made by them or on suits to which you wish to give a second life.
The guarantee of the quality of the tailor is his reputation. For example, in Brussels, La Maison de maîtres workshop is the chosen tailor of several luxurious ready-to-wear clothing stores that entrust them with their needed adjustments.
HOW MUCH DOES IT COST TO ADJUST A SUIT?
Adjusting the length of a garment such as the length of the legs of trousers, shortening a shirt, jacket or coat, are in the price range of around 20 to 25 euros.
Redoing the hem of a pair of trousers is the cheapest option, which is around 10 euros. If you want to adjust the hip size, it is necessary to count an adjustment of the length, so about twenty euros.
The most expensive is the adjustment of the length of a suit sleeve if it is adjusted from the shoulders. The other more delicate and expensive adjustment is the bowing of jackets and suits. In both cases, retouching costs between 50 and 70 euros
DO YOU HAVE OLD CLOTHES THAT DESERVE A SECOND LIFE?
Come by our shop and make an appointment without obligations. We will be happy to inform you about the possibilities to revive your outdated jacket or your favorite trousers that no longer fit.