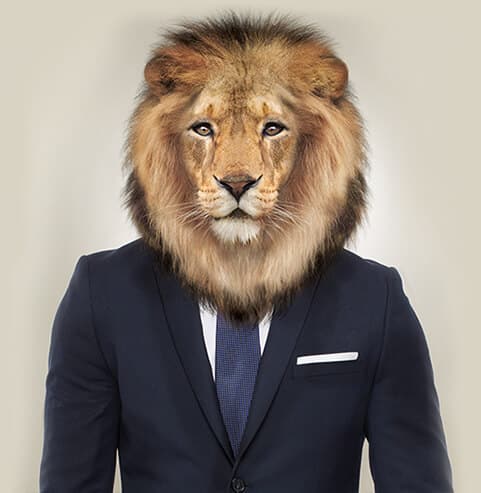 A UNIQUE CONCEPT IN THE WORLD OF MADE-TO-MEASURE CLOTHING

Our Idea
When in 2016, Yves and I decided to open "La maison de maitres" on the prestigious Place Stéphanie, our desire was not to open the 10th tailor shop and do like everyone else.
At that time and for the past ten years or so, the tailor-made shops proliferated, the term Sur Mesure was overused, traditional know-how was forgotten and the soul, specific to the tailoring service, had disappeared.
We wanted to imagine a unique experience that went back to the very essence of the tailoring profession: human interaction, personal dressing service and above all, pleasure.
We wanted to give pride of place to what in our opinion represented the excellence of Made-to-Measure in the world and which was still unknown in Belgium: the work of the great Italian and in particular Neapolitan Masters Tailors.
We wanted to make you Sublime. Tailor-made.

Our mission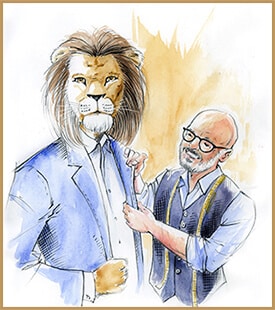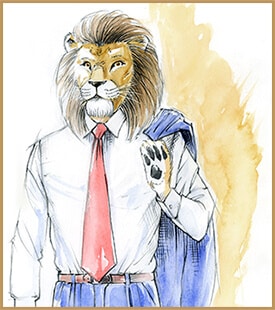 Our 3 unique commitments
When we deliver your Tailor Made piece to you, we don't consider your experience to be over. Within the limit of the normal life of the fabric, we intervene free of charge to sew up a button or repair a loose cut.
When you try on your Custom Made piece, you should feel good about it and be eager to wear it.
We ensure a perfect fit so that you are completely satisfied.
Even though several weeks later you find that an adjustment needs to take place. You can contact us so that we will refine it.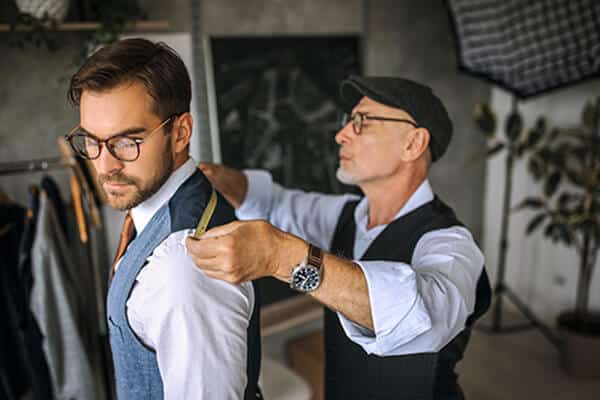 3 Deadline agreed = deadline kept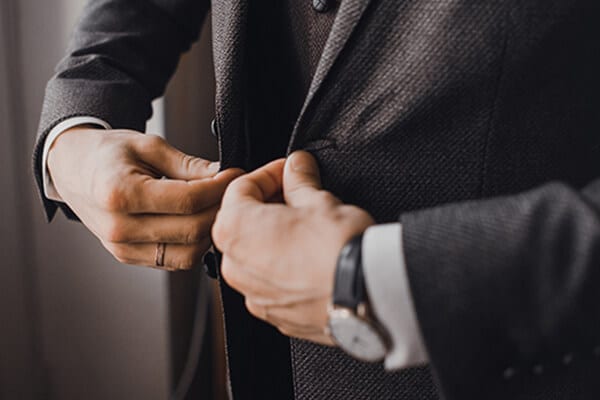 When you order your Tailor-made piece from us, we announce an estimated delivery date that we gradually refine.
Whatever the cost (production or express delivery, urgent mobilization of the workshop team, etc.), we are committed to meeting the promised deadline and respecting your deadlines.

Your Discovery Appointment,
not the same as elsewhere
Today several Houses also offer a "Discovery Appointment" but often very far from the spirit offered at "La maison de maitres", here are the main differences:

OUR "DISCOVERY APPOINTMENT"
THE STRIATING POINT OF YOUR EXPERIENCE:
INSTRUCTIVE, FREE AND WITHOUT COMMITMENT

When you leave your Discovery Appointment
at "La maison de maitres"
Our wish is not to have sold you clothes quickly but rather:
– Get to know you better, discuss your event, your needs, your ideas, your desires and your budget.
– To make you suggestions, present you fabrics, show you examples of realizations, explain the possible levels of finishes.
– To present you the workshops that we have carefully selected and the levels of tailor-made finishes.
– To make a pre-selection together, establish a budget and a precise schedule.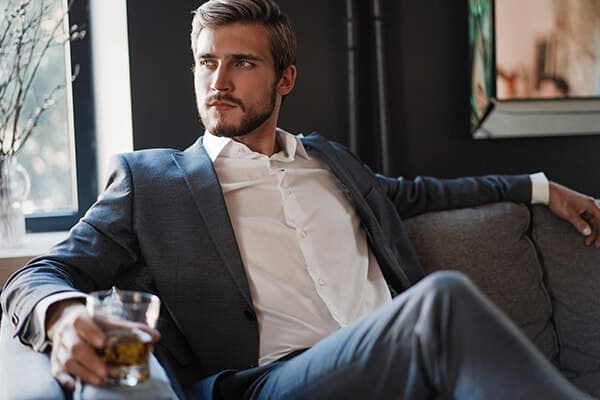 OUR ARTISANS APPROACH
"TRADITIONAL KNOW-HOW, ADVICE AND SERVICE"
Whereas most brands only offer it as an additional product, at "La maison de maîtres"it is our speciality to offer Tailored garments. We believe that this is the only way to offer an impeccable product, perfectly adapted to your morphology and up to your expectations.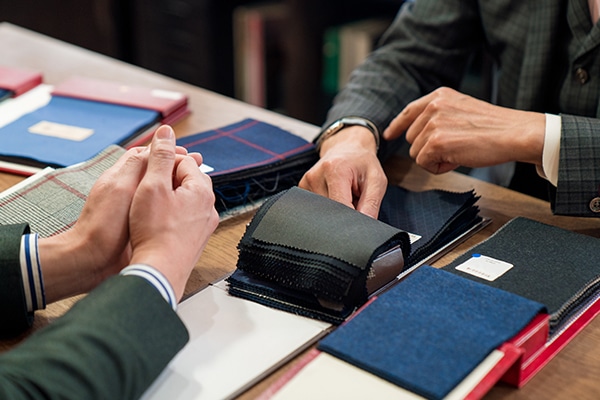 CHOOSE YOUR FABRIC FIRST
A fine garment is first a fine fabric. Whatever your budgetis, we only offer fabrics from the best European spinners: Zegna, Loro Piana, Holland and Sherry, Scabal, Cerruti,…
THEN CHOOSE YOUR MANUFACTURING WORKSHOP
At this step, depending on your budget, you may choose your level of finish among several European workshops which means that for the same fabric, the same garment will be offered at different prices. Our House wishes to honor the traditional know-how of the European Masters. Often forgotten, they represent excellence in this area.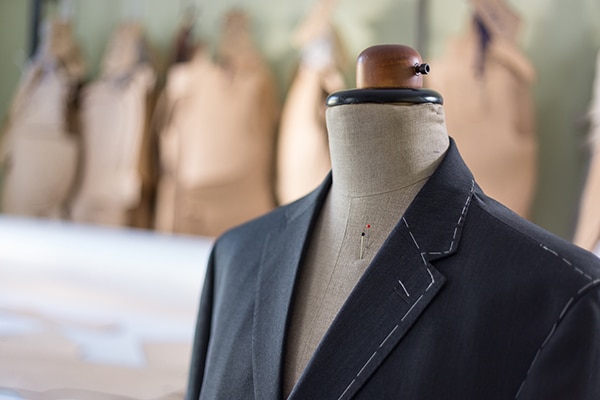 FOR EACH TYPE OF TAILOR-MADE CREATIONS,
3 

LEVELS OF MANUFACTURING ARE AVAILABLE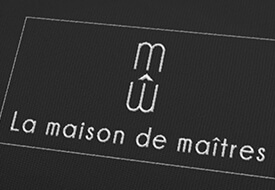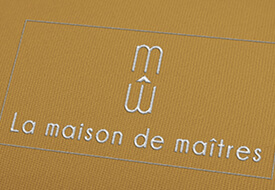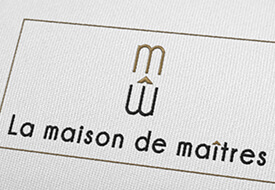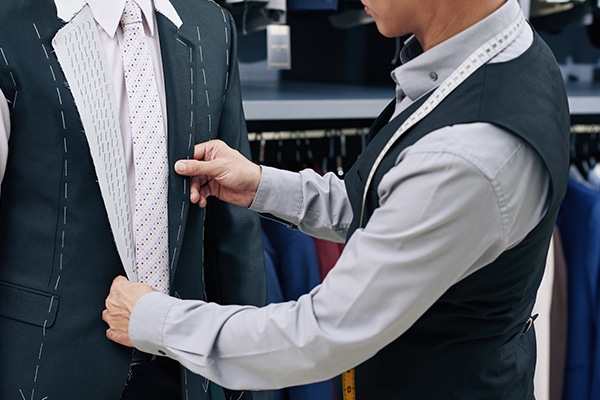 ADVICES, ADVICES, ADVICES
In our opinion, experiencing the world of Tailor-Made should only be in the presence of a specialist, theimage consultant.
First and foremost, we ensure that our team has skills in styling, sewing and makeover. All our advisors are fond of finethings and have a passion for traditional crafts. This is the only way for us to guarantee a perfect measurement and to accompany you correctly in your choices so that your garment corresponds to your morphology, personality, complexion, hair color,…
2 EACH PRODUCT HAS ITS CORRESPONDING SERVICE
Tailor-Madecan not be reduced to a simple order taking. In order for your garment to beperfectly adjusted at least 1 fitting is essential.
In order for possible alterations to be carried out perfectly and within a short period oftime, it is not conceivable for us to subcontract this work. We therefore have our own Master Tailor workshopinternally.
In addition, as we offer tailored shoes, we also offer an optimal and traditional maintenance services for your shoes (from our shop or not).
Thanks to these 2 workshops, youwillbenefit from a service of maintenance and adjustment throughout the life of your garments.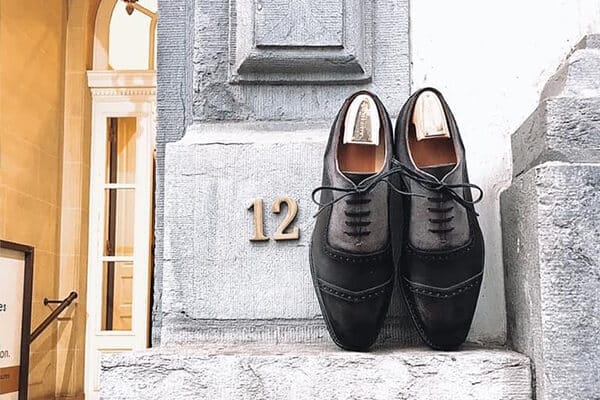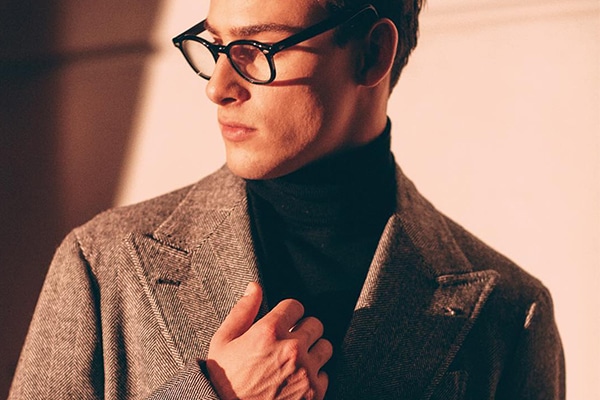 Analysing your profile, recommending a fabric, choosing a manufacturing and taking your measurements requires a special moment.
Is your style rather "Classyand Formal" or rather "Cool and Casual"? Whatever your budgetis, your need, your desire, we are by your side for the realisation of your Ceremony, Business or Casual Businessclothing.
In order to take the time to advise or inform you, we prefer to work by appointment in our shop or at the place of your choice (home or office).

AND SOME UNIQUE SERVICES IN THE FIELD OF TAILOR-MADE.
Less well-known than London or Paris, Naples is in our opinion the city of excellence in tailor-made.
We have made it our specialty.
The spirit of their creations respects exactly what we expect from a Made-to-Measure garment to be:
Sublimely light – Sublimely stylish – Sublimely cut.
Making this unique know-how known in Belgium is very important to us.

Make you Sublime. Tailor-Made.
FOR YOUR WEDDING, WORK OR LEISURE