Our "Discovery Appointment"
The striating point of your experience:
Instructive, free and without commitment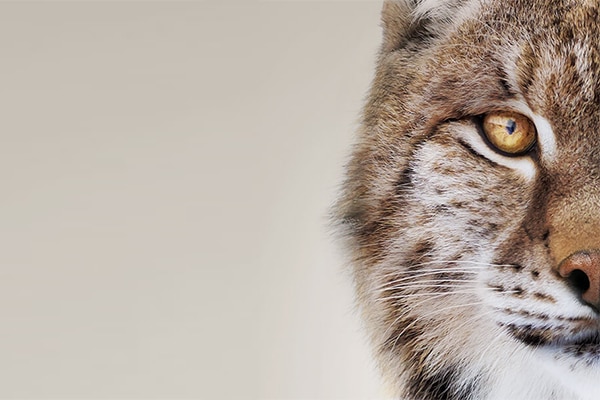 Whether for your wedding, for your work or for your leisure….
Whether your style is more "Class and Formal" or more "Cool and Casual" …
Whether it is your "first time or not", whatever your budget, your need, your desire, making a tailor-made garment must always, in our view, be a special experience. Far from the mercantile pressures, the lack of service and the absence of advice observed in most stores, our priority is first to take the time to present our universe to you, to share our passion for Tailor-made and to especially listen to you.
From there was born our "Discovery Appointmen": a moment with our tailor, friendly and informative, FREE and WITHOUT ANY commitment, to take the time to present our concept of a tailor-made service and advise you.
Our tailor is also a stylist and image consultant, whatever your decision may be, we make sure that a "Discovery Appointment" is always an enriching moment
* It's free and without commitment
Book with us a special moment (30 min.) of one-on-one with our tailor and image advisor. It is free and without commitment.
* It's free and without commitment

Our artisans approach
"TRADITIONAL KNOW-HOW, ADVICE AND SERVICE"
Whereas most brands only offer it as an additional product, at "La maison de maîtres"it is our speciality to offer Tailored garments. We believe that this is the only way to offer an impeccable product, perfectly adapted to your morphology and up to your expectations.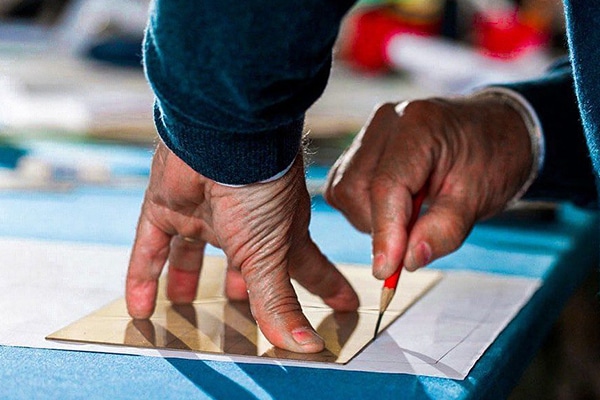 Choose your fabric first
A fine garment is first a fine fabric. Whatever your budgetis, we only offer fabrics from the best European spinners: Zegna, Loro Piana, Holland and Sherry, Scabal, Cerruti,…
Then choose your manufacturing workshop
At this step, depending on your budget, you may choose your level of finish among several European workshops which means that for the same fabric, the same garment will be offered at different prices. Our House wishes to honor the traditional know-how of the European Masters. Often forgotten, they represent excellence in this area.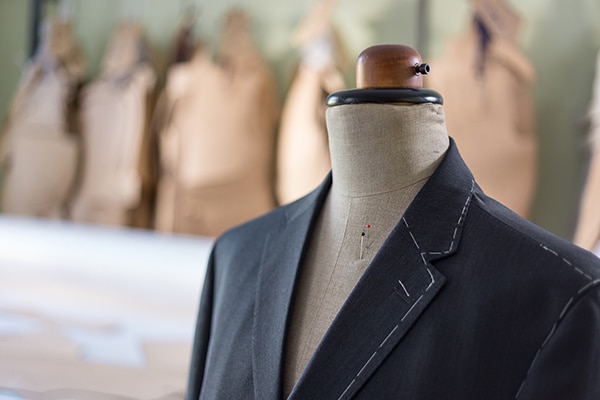 For each type of tailor-made creations,
3 levels of manufacturing are available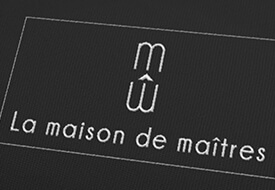 Black:
A first step in tailor-made. Careful manufacturing with already a few operations by hand but limited possibilities for morphological adjustments. A functional offer with an excellent quality / price ratio.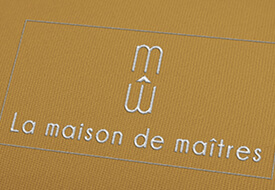 Aurum by "La maison de maîtres":
The heart of our tailor-made concept. " Gold nuggets" workshops meticulously found in Europe and respecting our extremely demanding specifications. The manufacturing is traditional and largely done by hand. The pieces are adjusted to the mm with a fully personalized pattern.  A very high level offer without the additional costs charged by the big luxury brands.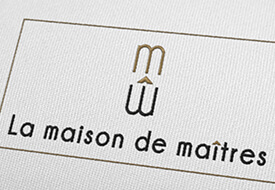 Bespoke by:
The know-how of great Masters of Tailor-made. Creations entirely handmade according to the rules of Sartorial art and bearing the Master's paw.
An offer that simply represents the best in Tailor-Made.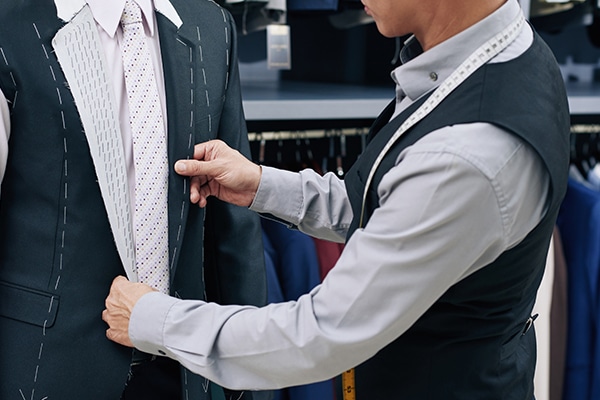 ADVICES, ADVICES, ADVICES
In our opinion, experiencing the world of Tailor-Made should only be in the presence of a specialist, theimage consultant.
First and foremost, we ensure that our team has skills in styling, sewing and makeover. All our advisors are fond of finethings and have a passion for traditional crafts. This is the only way for us to guarantee a perfect measurement and to accompany you correctly in your choices so that your garment corresponds to your morphology, personality, complexion, hair color,…
* It's free and without commitment
2 Each product has its corresponding service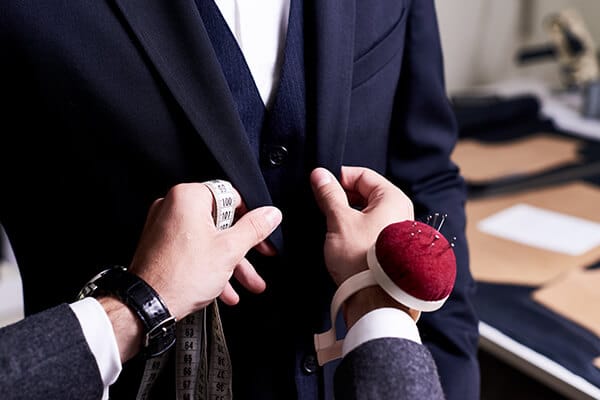 Tailor-Madecan not be reduced to a simple order taking. In order for your garment to beperfectly adjusted at least 1 fitting is essential.
In order for possible alterations to be carried out perfectly and within a short period oftime, it is not conceivable for us to subcontract this work. We therefore have our own Master Tailor workshopinternally.
In addition, as we offer tailored shoes, we also offer an optimal and traditional maintenance services for your shoes (from our shop or not).
Thanks to these 2 workshops, youwillbenefit from a service of maintenance and adjustment throughout the life of your garments.
* It's free and without commitment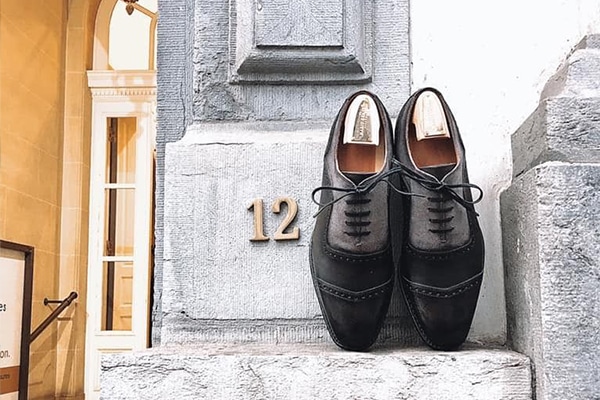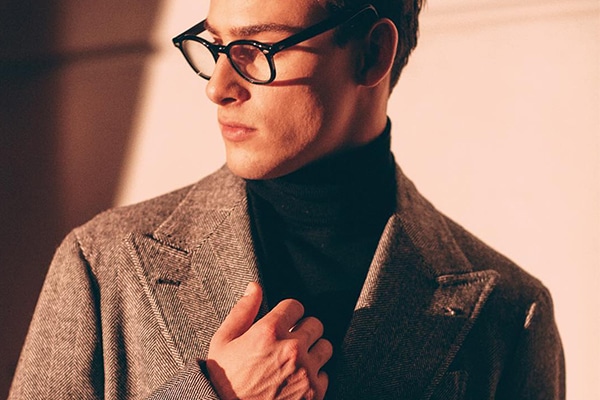 Analysing your profile, recommending a fabric, choosing a manufacturing and taking your measurements requires a special moment.
Is your style rather "Classyand Formal" or rather "Cool and Casual"? Whatever your budgetis, your need, your desire, we are by your side for the realisation of your Ceremony, Business or Casual Businessclothing.
In order to take the time to advise or inform you, we prefer to work by appointment in our shop or at the place of your choice (home or office).
* It's free and without commitment

LET US GUIDE YOU BY OUR IMAGE ADVISOR DURING A DISCOVERY APPOINTMENT.
* It's free and without commitment