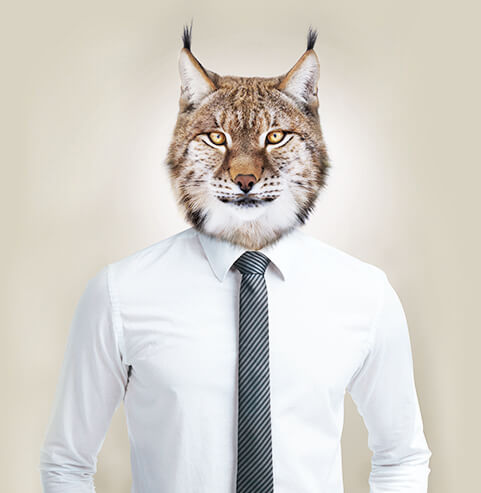 TAILORED DRESS SHIRTS
THE WORLD'S LARGEST DRESS SHIRT SHOP IS AVAILABLE TO YOU.
The dress shirt is an essential piece of the wardrobe: it is part of our everyday life. Therefore, it must be comfortable, elegant and embellish the silhouette of the person who wears it.

Our finest creations
Book with us a special moment (30 min.) of one-on-one with our tailor and image advisor. It is free and without commitment.

YOUR ORDER
YOUR 1st INTERVIEW WITH THE MASTER TAILOR IN 3 STEPS
"YOU KNOW WHAT YOU WANT, WE MAKE IT. YOU DON'T KNOW, WE DISCUSS »
We welcome you preferably by appointment to spend a special moment with our tailor who will advise you in the creation of your Tailored Ceremony, Business or Casual dress shirt.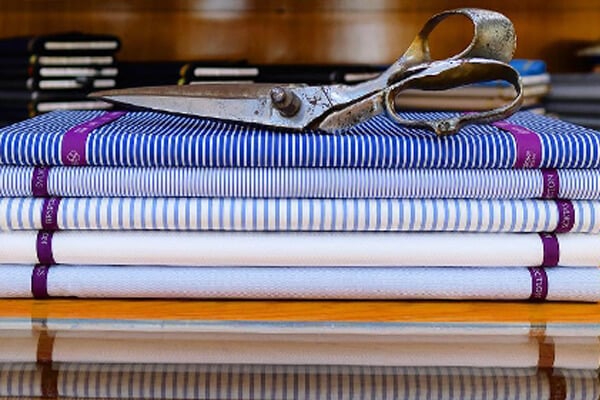 THE FABRIC
"A FINE TAILORED DRESS SHIRT IS FIRST A FINE FABRIC. "
Whatever your budget, we only offer fabrics from the best weavers: Canclini, Thomas Mason, Soktas. We never compromise on the quality of the fabric of your Tailored dress shirt which is the base of a handsome garment.
DESIGN AND STYLE
For your Made-to-Measure dress shirt, do you prefer a slim fit, an extra-slim fit or a comfortable straight cut? Is your style"classic and formal" or rather "fashionable and relaxed"?
The making of a Tailor-Made dress shirt opens the door to all possibilities.
Each dress shirt is cut individually by hand from a unique paper pattern, resulting in a Tailored dress shirt with a flattering fit. The patterns are kept on file which allows us to evolve them with you through time.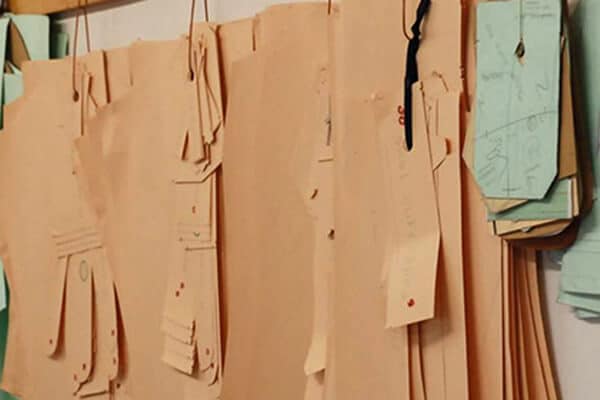 Our tailor will take each of your measurements. Then, he will make a sample profile which will allow us to know your feelings in terms of comfort and choice of cut.
It is the combination of these two approaches that makes it possible to obtain a flawless result faithful to your expectations in terms of the style and comfort of your Tailored shirt.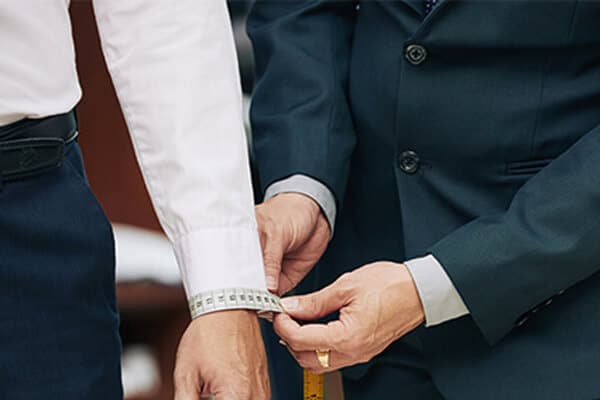 3 THE CHOICE OF THE MANUFACTURING WORKSHOP
Depending on your budget, you may choose your finishing level amongst several workshops, which means that for the same fabric, the same Tailored dress shirt will be offered at different prices.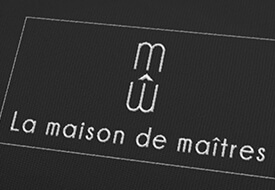 Black
Entry-level Tailored dress shirt from 89 €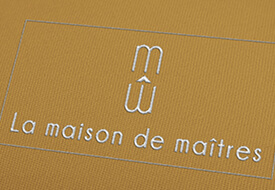 Aurum
Tailored dress shirt made in the traditional way (partially finished by hand and with unlimited customisation possibilities) from 149 €.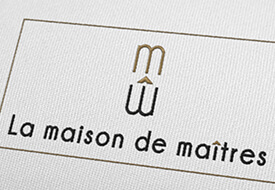 Bespoke By
100 Hands: Tailored dress shirt entirely hand crafted according to traditional sartorial techniques starting from 299 €. Unlimited customisation and style choices.
SHARING OUR PASSION WITH YOU FOR NEAPOLITAN TAILOR-MADE

SUBLIMELY LIGHT


SUBLIMELY STYLISH


SUBLIMELY CUT
TO DRESS EFFECTIVELY
Let your tailor take care of it
"I want to be stylish without wasting time"
LET US GUIDE YOU BY OUR IMAGE ADVISOR DURING A DISCOVERY APPOINTMENT.

TRY-ON AND ADJUSTMENT
YOUR 2nd APPOINTMENT, AFTER PLACING YOUR ORDER
For a flawless result, at least one fitting trial is required.
Thanks to the availability of our own adjusting workshop, we can make adjustments immediately after the fitting. As a result, you can enjoy your Tailored dress shirt very quickly.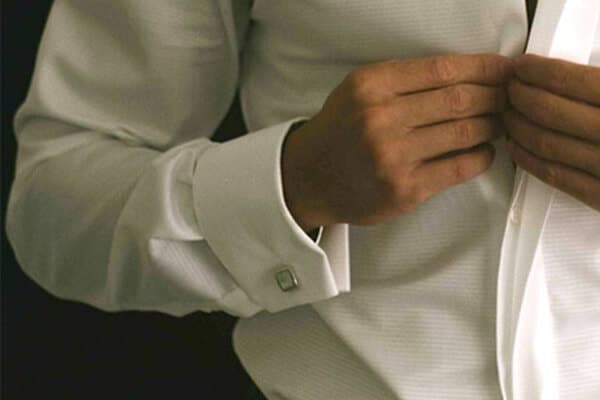 THE DIFFERENT FINISHES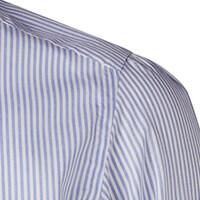 Armscye and sleeve fitting
The armscye is an essential element of a dress shirt in terms of both comfort and aesthetics. Our armscye have an offset seam in order to improve arm movement and to prevent wrinkles while moving.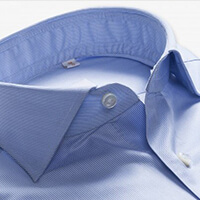 The collar
Our collars have an excellent hold due to their thickness and the quality of the interlining used. Collar flaps are more flexible to ensure maximum comfort in the neck area. Classic, round, Italian, Neapolitan, officer, mao, broken, dandy, American, … there are many possibilities. For each type, you can also choose the level of stiffness of the interlining and the possibility of adding fixed or removable collar stays.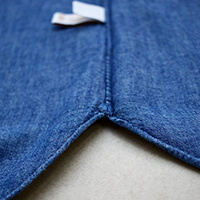 Tail of the dress shirt and placket front
The tail of the dress shirts can be straight or rounded depending on its use. The placket front is a detail often forgotten which for us is essential in order to protect the sewing of the yoke between the back and the front from tear due to wear.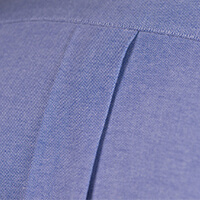 The back
You will be able to add box pleats and side pleats to accentuate bending.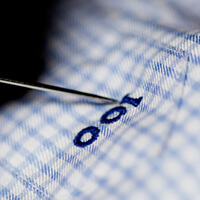 Embroidery
Each piece can be embroidered at the spot of your choice with your name, your initials or mention a special date.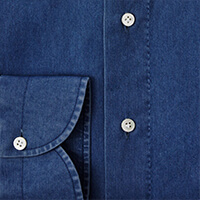 Buttons, buttonholes and throat
Same as for the suit-jacket, they are sewn in cross-style for an excellent hold. You may choose to have them in plastic or real mother-of-pearl. The buttonholes are sewn with a thick and dense thread to avoid fraying. You will have the choice of a visible or hidden buttoned placket, single or double.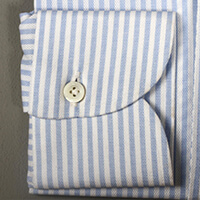 The cuff
They must be rigid to ensure an excellent roundness around the wrist. Like for the collars, there is a wide choice: rounded, square, musketeer (for the cufflinks), adjustable, 1 or 2 buttons,…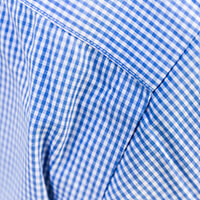 The seams
They are made in a simple needle with 7 points per cm (English seam), it's a more complex technique but it reveals only one line of seam which is thin, regular and almost invisible.
The sleeve packet
This is the placket that goes from the wrist to the middle of the forearm. It gives a nice finishing effect to the shirt and is made with great care.
LET US GUIDE YOU BY OUR IMAGE ADVISOR DURING A DISCOVERY APPOINTMENT.