SUBLIME SERVICE
Sublimate you efficiently.
Because you are professionally very busy. Because your hobbies are precious. Because you don't like spending hours in clothing stores.
But that to dress smartly without wasting time is important.

OUR SUBLIME SERVICE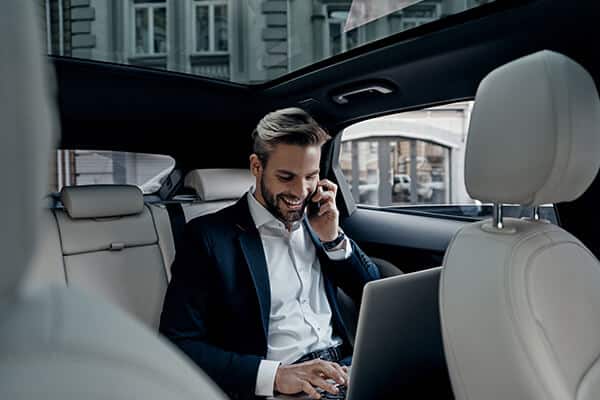 Imagine, when you need it, being able to call your personal dresser who knows you well enough to directly suggest clothes that match you, without wasting time and without lack of taste.
An appointment prepared for you with the best deals as a bonus.
It is in this spirit that we imagined our service, "HST (High-Speed Tailor")".

Your elegance is assured
Efficiency doesn't mean shoddy work. During the 1st meeting, we define together the style in which you will feel good according to your lifestyle, your work, your personality. You therefore benefit from all the expertise of our tailor and image consultant.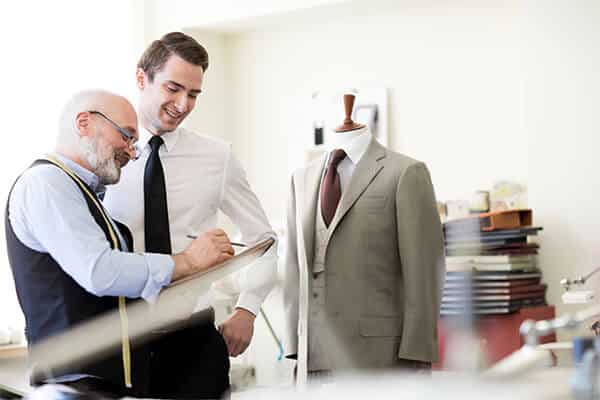 This will allow us to pre-select fabrics suited to your style for your next appointments.

Your measurements are saved
The first time we meet, a full measurement is taken and these are then recorded.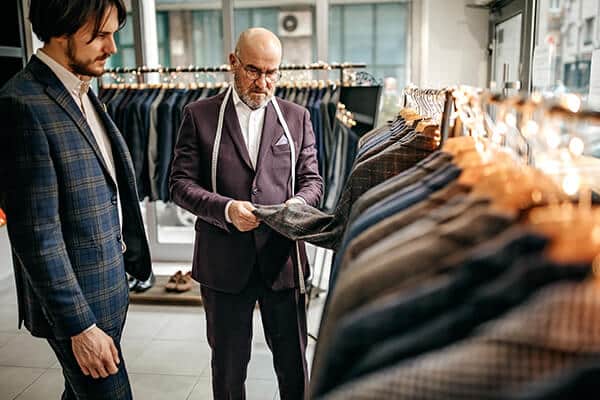 This will allow you to simply choose / validate the preselected fabrics for your next orders after a quick check of these measurements.

Your time is saved
Your appointments can take place at your office, at your home or at our private store. Whether it's evening, noon, we, your schedule is ours for your appointment.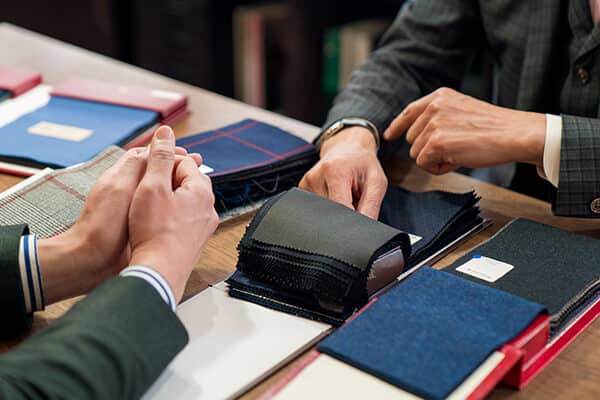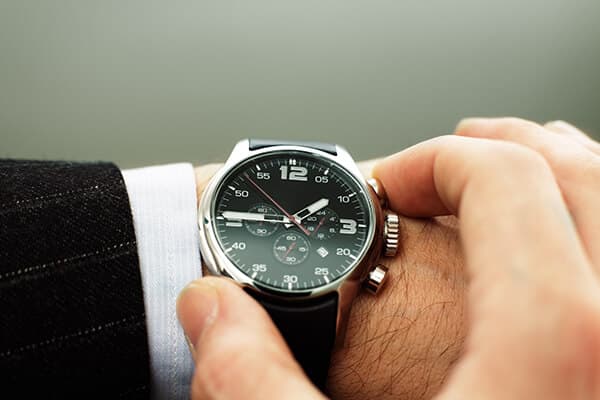 And if you need your order quickly, we have negotiated a 2-week express service (at an additional cost): you bypass the entire workshop line and your order is immediately taken over.

The best deals in priority
Regularly, we have the possibility of offering sublime deals without reducing the quality of your services and without affecting the level of finish of your pieces but quite simply by negotiating with the spinners, exceptional fabrics at great conditions that we retrocedes you.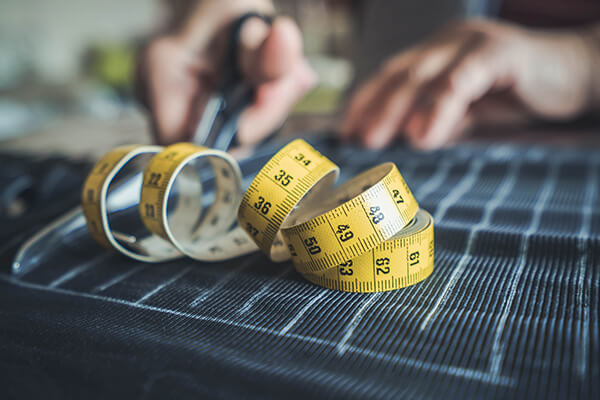 These deals take place on limited quantities of fabrics and we reserve yardages for our "Reflex Measure" service.
You can also be kept informed of our Deals Sublimes by leaving your email here
SUBLIME DEALS
• Your negotiated offers in priority
• Your limited editions in exclusivity
• Your latest novelties regularly.
Every month in your email box.
Please, your email here. I will not miss any sublime deals.

The "12 place Stéphanie" like GQ
"Sublime Service" is aimed at people in a hurry but if you decide to take some of your time to visit us, our Place Stéphanie boutique is designed to sublimate you thanks to all the possibilities offered by the traditional Tailor Made and to the advice personalized from our team.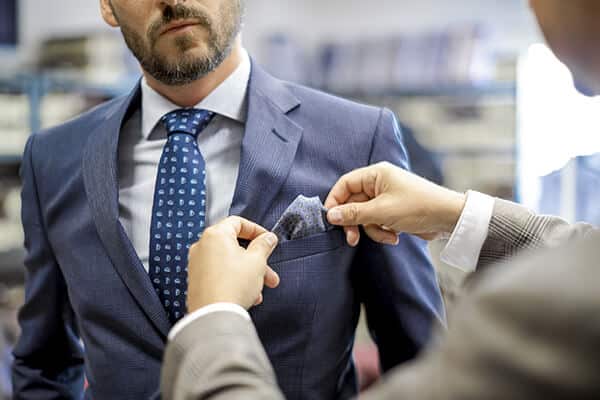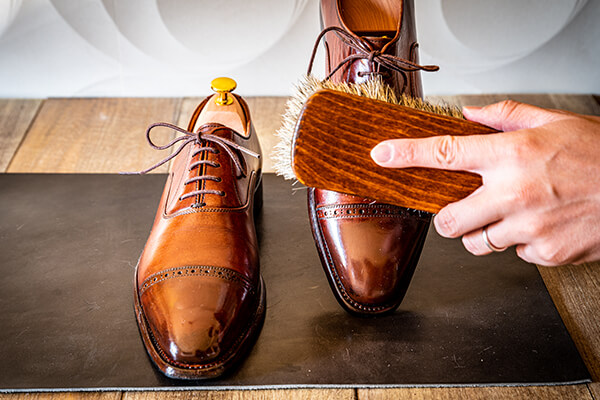 For the experience to be complete, we can offer you the maintenance of your shoes and the repair or transformation of the parts of your dressing room. A tuxedo and ceremonial outfit rental service is also available.
Your first meeting: the preparation for efficiency
This Appointment is the most important. It is longer (30 to 45 min) but only takes place once in the course. It can be done at your office, your home or at our Place Stéphanie boutique.
During this meeting:
• We get to know each other because we need to know a minimum about you to dress you appropriately.
• We discuss your desires and your needs.
• We define your style together.
• We take your measurements completely. This step is crucial because they will be kept which will allow you to order very quickly the following times by only having to choose / validate the preselected fabrics.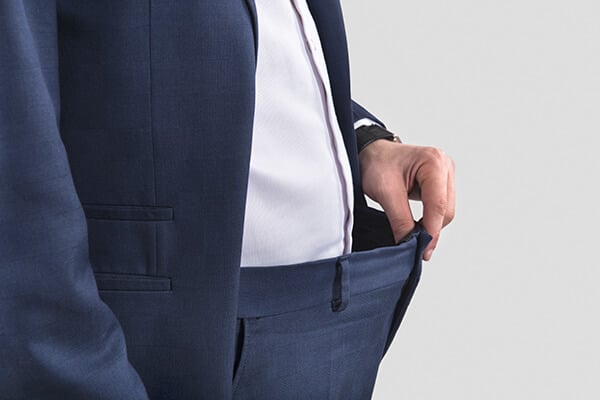 If necessary, in the event of weight loss or gain, a quick check will be carried out.
• We choose the fabrics for your first order of tailor-made suits, jackets, pants, shirts, coats, shoes.
• We deliver to you (possibly by Express).
2 Your next meetings: benefit from efficiency.
We know your style, we have your measurements, all that's left is to choose fabrics and make your dreams come true!
• Your pre-selected fabrics before the appointment: according to your style and the needs communicated by phone (Sportswear or Business), we prepare the best fabrics for you.
• Your meeting at our store, at your office, or at your home: 15 to 20 min to validate the fabrics and Tailor Made clothing desired.
• Your achievements in Express if you wish: your Made to Measure in 2 weeks instead of 4 (with supplement).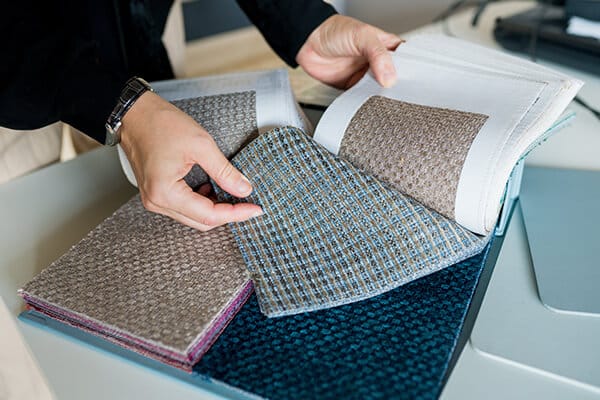 Discovery meeting by phone or at the store
To answer your questions. Giving more details about this concept. And possibly plan your 1st appointment.