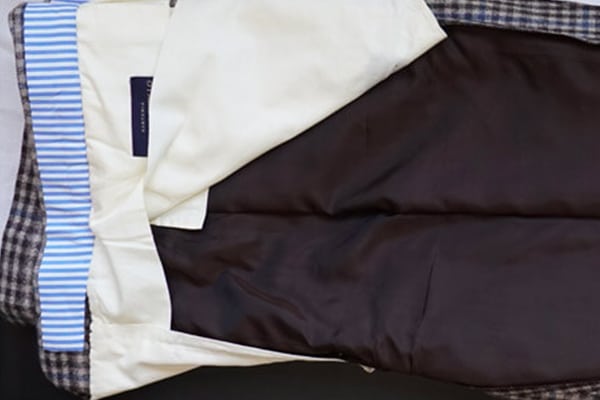 The lining runs down to the knees to support the outer fabric and slide it easily when seated.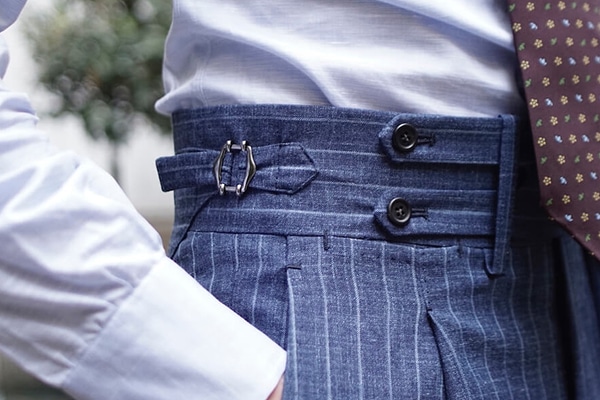 The belt completely canvassed, like a suit, with a horsehair canvas for optimal support. It has a split at the back to increase comfort ("after dinner split)", improve the fit and prevent tearing.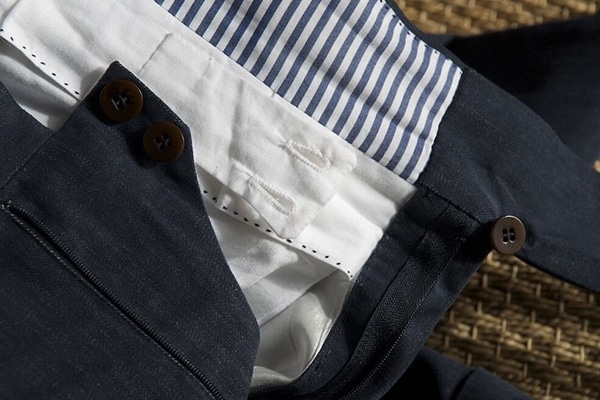 The side buttoning (optional) that allows you to adjust the waist size and bring a unique sartorial touch to your pants.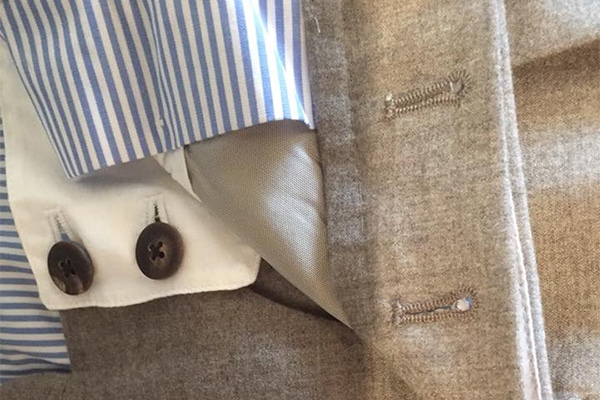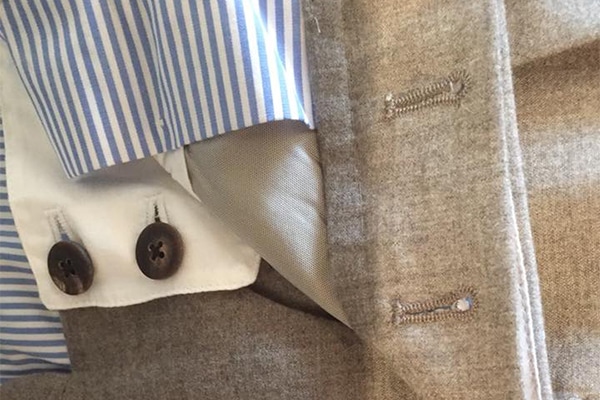 Belt loops sewn to the inside of the waistband and are also secured by hand-sewn stop bars. For lovers of suspenders, six interior buttons can be provided (on both sides, front and in the middle of the back) to attach them.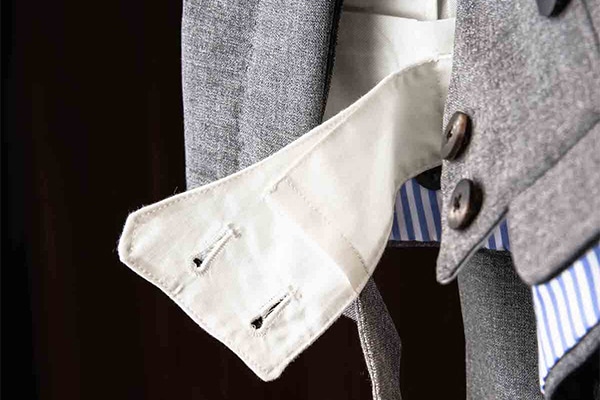 The bellyband ("Tirapancia / Pancierina) which allows perfect support of the front part of the pants giving a cladding effect thanks to an interior button placket. Depending on whether the pants are zipped or buttoned, one or the other technique is applied